New Orleans City Council, Latoya Mayor Cantrell is fighting a battle of wills over trash contracts
New Orleans' new dump drivers have been on the job for three days, but it remains unclear if they will get paid for the work.
The battle of wills unfolds in budget season between Mayor Latoya Cantrell's administration and some city council members. The new transporters, IV Waste and Waste Pro, say they are focused on their new jobs and expect to be paid for sanitation contracts that took effect Monday.
That's in the hands of the city council, which voted on November 3 to deny management's request to pay contractors $2.5 million through the end of the year. Cantrell didn't green-light the start-up date for the contractors anyway, as the board dared to continue withholding funds once the trucks started rolling.
"The worst-case scenario is[contractors]standing up and trash rampaging across neighborhoods, for who knows how long," Matt Tory, director of Sanitation for Cantrell, said Wednesday, after a budget hearing for his administration.
'Unpaid internship'
The council is scheduled to take new measures to fund sanitation contracts on November 17, ranging from $600,000 to $2.5 million in full. Members can agree to an action somewhere in between that range, or they can again decline any amount. Torey said he needed the full amount to pay the contractors what they owed.
Members who voted against the funding last week cited skepticism about Metro Service Group, which still holds a separate contract for the same area covered by the new carriers.
The administration wants to end Metro, which has struggled to provide consistent pickups in the New Orleans East, Gentile, Lakeview and downriver neighborhoods. But the company secured stay in its contract by filing for Chapter 11 bankruptcy protection last month, and the city must continue to pay the company's $900,000 monthly rate.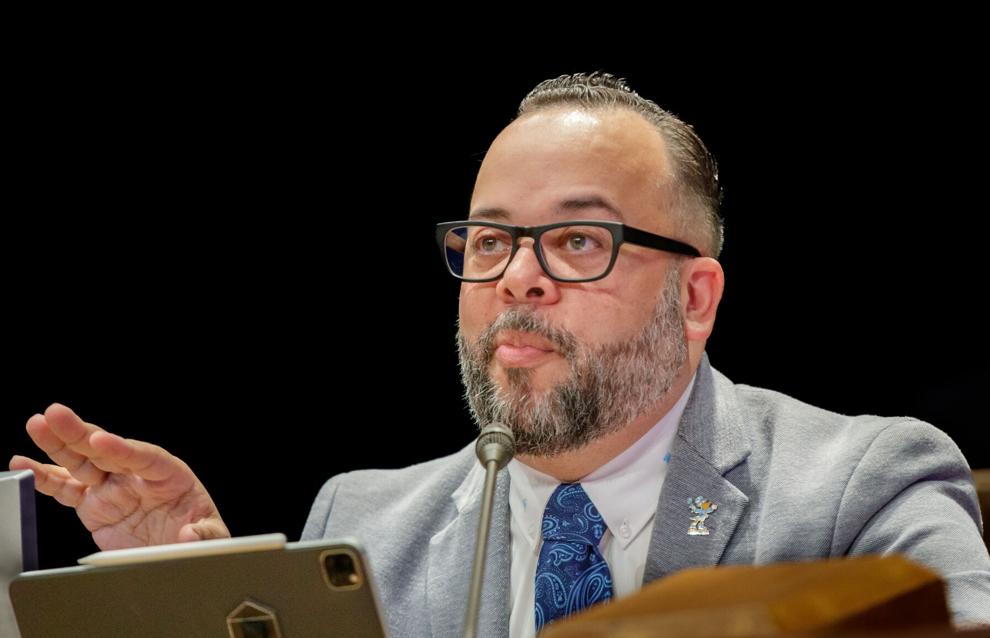 Management pays much more — $1.6 million a month — to new contractors, who also provide recycling, a service Metro has not provided since Hurricane Ida. At-Large Council member JP Morrell said at Wednesday's hearing that contractors cannot pay for any work before next week's vote, because the board has not authorized it.
"I don't care if they don't send a bill until December. I'm not authorized by this board to start spending money," Morrell said. "If we don't give you money, you can't spend it. I certainly hope that the contractors will be prepared to enjoy this two-week unpaid internship."
A trial over the city's proposal to lift the moratorium is scheduled in US Bankruptcy Court for the Eastern District of Louisiana on January 12, although the city and Metro can settle the matter before then. But for now, Metro is still sending trucks to cover its old roads, even as new contractors take over.
Morell called it a "ridiculous finding" of the administration's own making.
Expect to pay
Sidney Torres, owner of IV Waste, said Morrell's comments were a "political performance".
"The political side of this has to go by the way," Torres said after the session. "We have a contract with the city of New Orleans, signed by the mayor of the city of New Orleans, and we'll get paid, okay?"
Waste Pro Vice President Jesse Murphy said his company would continue to operate under the contract, but would not discuss how his company would respond if its first bills were not paid in full.
We do not write part of it. "We expect to be paid for all the services we provide," Murphy said.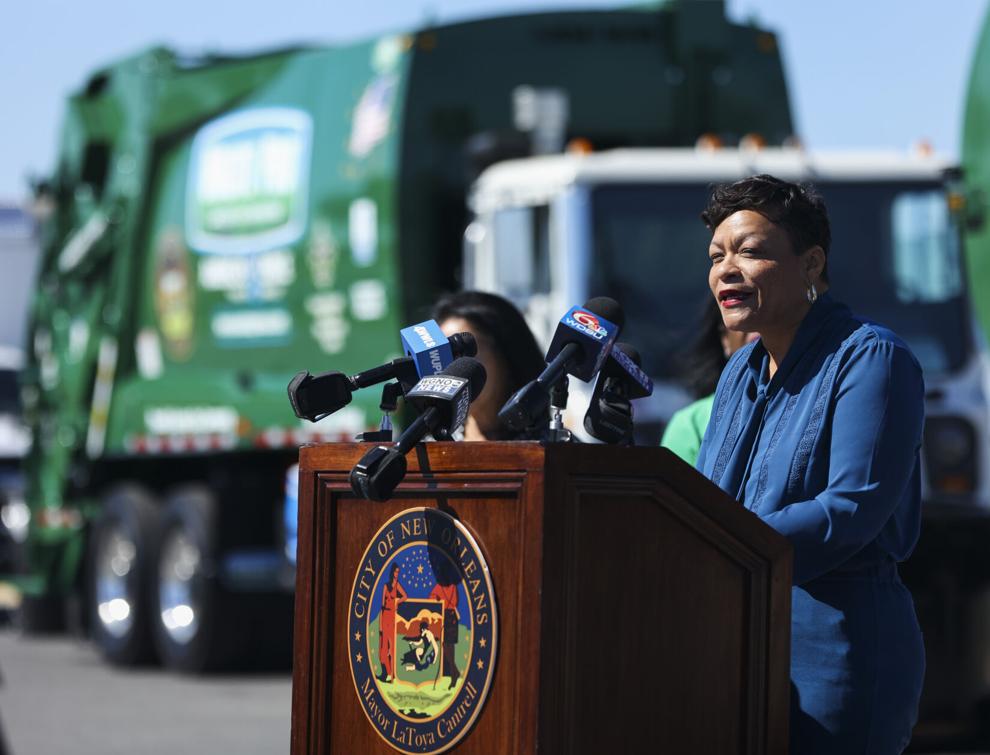 The previous council's vote on financing the new contracts failed 3-3 and one member was absent. District C Council member Freddy King joined At-Large Council members JP Morrell and Helena Moreno in blocking funding.
District Councilman A Joe Giarrusso, often allied with Morell, Moreno and the like, is a frequent critic of Cantrell County, who voted with the other District Council members present to fund the contracts in full.
Giarrusso was joined by Eugene Green of District D and Oliver Thomas of District E. Absentee District B Council member Leslie Harris was absent.
Public Works and Infrastructure
Separately on Wednesday, council members asked infrastructure officials questions about shoddy roadwork and broken street lights during the Public Works Department's budget presentation. Giarrusso placed on the podium a pile of bank boxes, filled with written complaints from voters.
Council members said that Public Works Department communications have improved in recent months since Giarosso led the department's budget freeze, but complaints continued to surface.
Sarah Porteous, acting director of public works, said the department was hampered by 76 job openings and supply chain issues such as long delays in getting new tow trucks, which are due to arrive through 2024.
City officials said private contracts would ease problems with cleaning fishing ponds, street lighting and right-of-way maintenance.
Porteous also said she is improving management morale and taking creative approaches to hiring before handing over the reins to a permanent leader. The city has selected four finalists, said Joe Thritt, the city's administrative vice president of infrastructure.
Meanwhile, a major city initiative to improve a more than $2 billion roadworks project has stalled. Threhd said a petition should be reopened for a project management company after receiving only two bids.
#Orleans #City #Council #Latoya #Mayor #Cantrell #fighting #battle #wills #trash #contracts